There Will Be Bourbon: The Mason Shaker →
therewillbebourbon: As someone who has lived in the South and whose mother is an avid canner, I have a huge affinity for Mason jars, so when we saw the Mason Shaker, we knew we had to try it out… Slaps forehead Great idea. There's also a free version at your mom's house called a "Mason jar."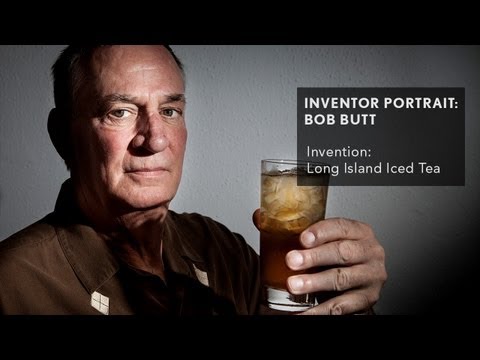 2 tags
Death of Edgar Allan Poe - Wikipedia, the free... →
Because Poe was found on the day of an election, it was suggested as early as 1872 that he was the victim of cooping. This was a ballot-box-stuffing scam in which victims were shanghaied, drugged, and used as a pawn to vote for a political party at multiple locations. Cooping had become the standard explanation for Poe's death in most of his biographies for several decades, though his...
storyofheldians asked: Hello, whether the best drink in thr world?
The Claremont Institute - Bourbon, Neat →
I can hardly tell one bourbon from another, unless the other is very bad. Some bad bourbons are more memorable than good ones. For example, I can recall being broke with some friends in Tennessee and deciding to have a party and being able to afford only two-fifths of a $1.75 bourbon called Two Natural, whose label showed dice coming up 5 and 2. Its taste was memorable. The psychological effect...
1 tag
Pommes de Terroir - The New York Times →
It seems that Sweden is having something of a potato boom complete with a burgeoning "potato culture" and, naturally, vodka. Except they're trying to do it right. "Absolut was basically a Madison Avenue creation," Ekelund explained one evening on a drive near his farm. "The design on the bottle was everything. It was supposed to taste like nothing, so that it could be mixed...
1 tag
not so simple
Pour sugar into pot. Add water. Turn heat on low. Stir. Think to myself, "I don't need to set a timer. This will be done before I can get distracted." Walk away. … Smell something burning. Sprint to kitchen. Turn off heat. Dump cold water into pot. … Throw burnt pot into trash. … Every. Time.
""That's a Rob Roy." "But it's easier to sell Scotch Manhattans." "F it..."
– via Doug Winship, tweeting from Tales of the Cocktail
Mommy's Moonshine →
Our very own Kim Lisagor, writing for Wine Enthusiast: Not to brag, but my 4-year-old son can spot a juniper bush from the backseat of a car traveling 25 miles per hour. "Look, Mommy!" he shouted as I drove him home from school the other day. "Gin!" If this doesn't make you tear up a little, you ain't wired right.
Scientists discover booze helps with... →
Getting a buzz from booze may boost creativity. Men who drank themselves tipsy solved more problems demanding verbal resourcefulness in less time than sober guys did, a new study finds. h/t Miles Van Pelt
"If one needs an example of how to drink a proper daiquiri, one need only go back..."
– And a Bottle of Rum: A History of the New World In Ten Cocktails by Wayne Curtis (Amazon)
3 tags
The Daiquiri
The Daiquri shares a name with a beach near Santiago, Cuba and a nearby iron mine. One story says a bunch of American mining engineers came up with the drink after dusting off their gin and substituting rum. Another says the drink started life as the legendary Grog back in the 1700s. What we do know about the daiquri's origin story is that in 1909, a U.S. Navy Admiral with a pimp's...
"First, the mindfulness-seeking bartenders in the workshop are asked to make a..."
– I'll Have the Enlightenment, Please, and Make That a Double - NYTimes.com I don't know if I buy into this whole mindful eating thing. But bartenders who actually give a damn what your drink tastes like? That's a concept I'm willing to get behind.
Nice Job, Einstein
In the early days of the Dry Era, nobody on the Federal Prohibition Bureau infiltrated and took down more NYC speakeasies than master-of-disguise agent Izzy Einstein and his partner, Moe Smith. But sometimes it took more than clever deceit to fool a wary bootlegger. Sometimes it took cold, calculated honesty. One of Izzy's first assignments was to bust a Manhattan speakeasy that had a...
"You have your folk remedies or your comfort foods or your routine that all help..."
– Best day-after breakfast, according to science: eggs and a tropical smoothie.  Happy new year, Drinkers. 
2 tags
A man, a woman, a caper and a bourbon
"Tell it to me again," Robin said. They were sitting in her kitchen with an open bottle of something called Black Maple Hill on the table between them. It was the color of very good, very expensive mahogany furniture and it tasted of cherries and caramel and wood smoke. They apparently aged the stuff for 21 years in white oak barrels down in Kentucky, and Albert paid about two hundred dollars a...
1 tag
"One cold morning many years ago, a grouchy old New Yorker cranked out a letter..."
– So begins the Slate's Troy Patterson's article on everything you wanted to know about everything you wanted to know about the Old-Fashioned. The good, the bad and the foolish. The old-fashioned: a complete history and guide to this classic cocktail. - Slate Magazine Perfect for your...
2 tags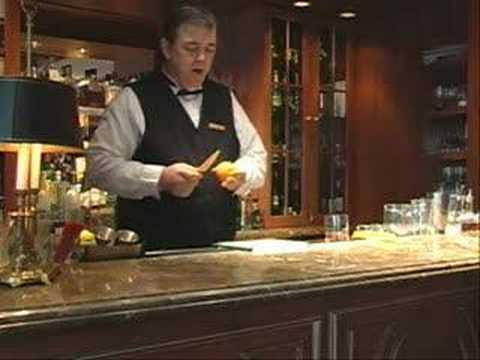 1 tag
2 tags
New York has a problem
Save to Instapaper California has wine. New Orleans has bourbon. The South has the mint julep. New York—New York, I submit, has a problem. Its problem sauntered into a trendy downtown bar in highlighted curls and lowlighted roots and an inexplicable pink tutu in 1998 and didn't leave until 2004 and spent all six goddamn years ordering cosmopolitans. Because before Sex and the City made it...
Drinking Games
Drinking Games by Malcolm Gladwell "So we go in," Dwight went on, "and there was a couple of little white-haired guys there. And they said, 'You're tanned. Where have you been?' And I said Bolivia. And one of them said, 'Well, can you tell me how they drink?' " The building was Yale's Center of Alcohol Studies. One of the white-haired...
1 tag
Back to School Special
At the end of a busy school day, kids need some love from a relaxed, supportive parent. At the end of a busy work day, some of us need a little help to become that parent. Here's what to do when the closest mixer is a juice box. Playground Vacation 1 box tropical fruit juice 2 oz. rum squeeze of lime Pour ingredients into a sports water bottle packed with ice. Shove bottle in diaper bag;...
3 tags
2 tags